Review and changes of the requirements for products and services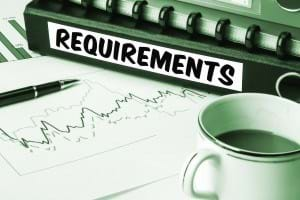 The company ensures that it can meet the requirements for products and services and what is to be offered to customers. The company conducts a review before committing to supply products and service to a customer, to include: requirements specified by the customer, including the requirements for delivery and post-delivery activities; requirements not stated by the customer, but necessary for the specified or intended use, when known; requirements specified by the company; statutory and regulatory requirements applicable to products and services and; contract or order requirements differing from those previously expressed. The company ensures that contract or order requirements differing from those previously defined are resolved. The customer's requirements are confirmed by the company before acceptance, when the customer does not provide a documented statement of their requirements. In some situations, such as internet sales, a formal review is impractical for each order. Instead, the review can cover relevant product information, such as catalogues. The company shall retain documented information, as applicable: on results of the review; on any requirements for the products and services.
The 'we must' stuff ….
The company ensures relevant documented information is amended, and that relevant persons are made aware of the changed requirements, when the requirements for products and services are changed.
Well this is prescriptive without actually telling you anything. It still looks like a sales process to me. The same process in nearly all companies that exist who have customers. Sure there is the detail to nut out, but overall, just a simple process. There is no stipulation for retained documented information, albeit they use words such as contracts, orders, requirements etc. But you had better have them retained in place to ensure that your process can be adjudged as effectively implemented and managed or not.
I particularly like the 'need' to verify and confirm details of an order or a promise, even if the customer doesn't know they need too. How often is the term, 'let the buyer beware' get used and presumed legally binding, when in fact, fair trading stipulates that business cannot hide or mask that 'fine print' stuff that could be used to trap the unsuspected.
Some of the trickier parts of this clause is the3 reference to statutory and regulatory requirements that are applicable to your products or services. Are you a solicitor, a para legal, a conveyancer or auctioneer? What are the legal requirements for each and can you be all of them? Are there licences involves, mandated CPD requirements or others? Don't know? Well don't ask me, that's where your professional association, local government department or lawyer comes into play. Remember, ignorance is not a defence.