Identification & traceability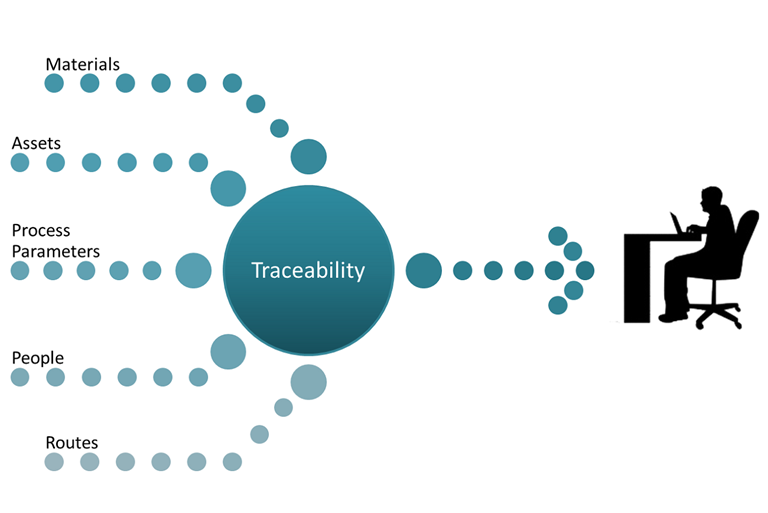 As we continue down the production and service provision path of the standard, up pops this gem. A remarkably potent requirement especially when mandated by contract. You need to be able track and identify what you sell and keep the records proving it. Simple when it comes to tax (yes, I said that), maybe not when determining warranty or who is to 'blame'.
The company uses suitable means to identify outputs when it is necessary to ensure the conformity of products and services. The company identifies the status of outputs with respect to monitoring and measurement requirements throughout production and service provision. The company controls the unique identification of the outputs when traceability is a requirement and retains the documented information necessary to enable traceability.
One little paragraph, so much impact, so little prescription. Use of the words; suitable, when necessary, when required dilute the importance especially when couple with a final sting of necessary to enable. Holy smokes, pair that with 'throughout production and service provision", you may have a recipe for complication that may not be warranted.
So let's start with some of the high end. Taxation, Fair Trading, Safety, Environment. All have requirements that require us to identify and retain in order to verify, validate and justify. We are not going to explore these in any depth, but you must have an easy to use, easy to access platform and protocols to ensure that the right people have the access to the right information when it is needed. Automation around minimum requirements, review points, inspection and hold points will make this job a little easier.
So will plain English and a set of naming conventions that will enable productive searching and retrieval. Then there is the issue that the standard only talks about outputs, when some traceability and monitoring requirements will need us to talk about inputs and what impact they have on final outcomes.
So here are some words we need to think about when we monitor, trace and validate; certificate of conformance, calibration certificates, process control data (such as temperature, microbial content), non-destructive testings, bills of material, sampling plans, test pits, stock piles, expirations, to name but a few. The good news that with the lack of prescription, you get to determine what you want to do and how. Take into consideration legal requirements, contract requirements, assumed requirements and the job is halfway done. Specifying what you will retain and how, will see you get through this clause.
I feel like a little lie down.