where to start? what do you do?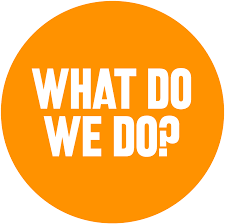 A classic question for all CEOs and floor sweepers alike is "Where to start? What do we do?". In big business there is visioning, missioning, goal setting, target measuring, market analysis, focus groups, policy setting and much much more, more and more. In small business, we offer far more than we would like to do, but in order to make ends meet, we take on more and more until we finally burn out or are lucky enough to realise a cash flow that will enable us to niche or focus on what we do and what we want to do. Sometimes we find the answers in a strategic plan / business plan / marketing plan / operations plan / and others. The simple answer could be found on your web site. But what is intriguing is that the good old quality system can help. Or at least make us think about what do we do.
In the first step, we can define what we do in a quality policy. This will also enable us to reference or begin the process of setting a framework for objectives so that we know how and possible why we do what we do.
In the next step, we can set out true goals, objectives and targets which will be brought about by thinking about our stakeholders, interested parties and package it all up thinking about the risks of each.
Once we have these rudiments, procedures, process flows or workflows will filter out to enable us to meet these musings which then enable us to generate data to determine if we are getting what we do is right. This will inevitably include what did we do that we did really right and what did we do that customers liked and at the end of the day, what did we do that we really liked. Now all we have to do is communicate this information through whatever medium you would like to. Start with your web site, then your marketing collateral, then sales material, then bulletin boards, emails, newsletters and so on. Before you know it, you know what you do and so do all those who are interested in what you do as well.