Requirements for products and services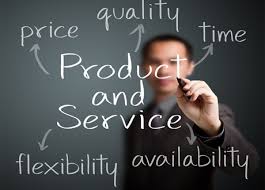 Yep, the standard finally acknowledges our business has customers. You know. Clients, purchasers, patrons, consumers, etc. And so the standard wants one, to communicate with them, then two determine what they want (even if they don't know what they want).
Customer communication. Communication with customers includes: providing the information relating to products and services and; handling enquiries, contracts or orders, including changes; containing customer feedback related to products and services and, including customer complaints; handling or controlling customer product; establishing specific requirements for contingency actions, when relevant. Then, determining the requirements for products and services. When determining the requirements for the products and services and to be offered to customers, the company ensures that: the requirements for the products and services and are defined, including: any applicable statutory and regulatory requirements; those considered necessary by the company; and…..that the company can meet the claims for products and services and it offers.
Anyone see the bleeding obvious? Looks like a sales process to me. The same process in nearly all companies that exist with customers. Sure there is the detail to nut out, but overall, just a simple process. There is not stipulation for documented information, albeit they use words such as contracts, orders, requirements etc. So you had better have the3 right retained documented information in place to ensure that your process can be adjudged as effectively implemented and managed or nor not.
We will always ensure a sales procedure (a rose by any other name) is documented, that databases, ERPs, authority limits and responsibilities are defined. Special focus will always be placed on determining requirements, confirming them and defining mechanisms for changing them. Having robust communication channels and portals will also ensure that customers get what they want, need, must have and the company gets paid. Noice.