preservation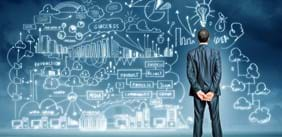 Preservation. The company preserves the outputs during production and service provision, to the extent necessary to ensure conformity to requirements. Preservation can include identification handling, contamination control, packaging, storage transmission or transportation and protection, as needed.
And the bleeding obvious award goes to…..
Yeah, I am a little jaded with this clause. One, because it is a radical simplification of what used to be a 4 sub clause topic with their own sub clause headings containing so much prescription that the manufacturing world had no illusion as to what was needed. But now? The need to be less prescriptive, more inclusive and to have some words around what the most important clause of the standard could be. A big call I know, but, no matter how good you make or service a product or client, if you get the preservation wrong, it is the last thing they think of when contemplating their next order. The old of adage that we don't remember what was said or delivered it was how it made us feel when it happened.
The standard is self-evident as to what you must do. Make sure your product or service meets it's intents both in specification and duration and your customer will (eventually) pay your invoice and place their next order.