Planning - scary?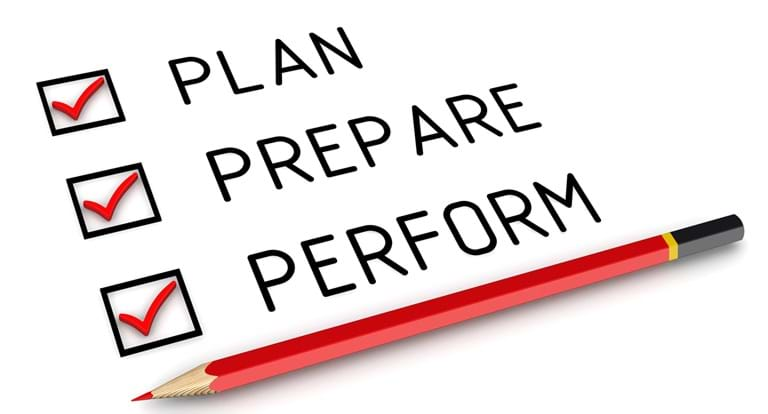 There's that elephant. Or a bear juggling swords set on fire while riding a unicycle. Yes, there they are. You can see them. So, don't ignore them either. Why is it that planning, any type of planning is just plain scary to most business owners and professionals?
But there is a light at the end of the tunnel! No, it's not a freight train. But a little coaxing from our friendly quality standard. Yep, gentle encouragement without strangling your commercial foresight or secrecy. My own real problem with the following clause is that it is just a little too qual-centric and therefore might be glossed over. But a bit more on that a later.
The requirements;
When planning for a Quality Management System, the company considers the internal and external issues and requirements of interested parties to determine the risks and opportunities that need to be addressed. These considerations need to: give assurance that the Quality Management System can achieve its intended result(s); enhance desirable affects; prevent, or reduce, undesired affects; achieve improvement.
It goes on to say that plans should include: actions to address risks and opportunities; how to: integrate and implement the actions into its Quality Management System processes, and how to evaluate the effectiveness of those actions.
And…..actions taken to address risks and opportunities are proportionate to the potential impact on the conformity of products and services. Options to address risks can include avoiding risk, taking risk to pursue an opportunity, eliminating the risk source, changing the likelihood of consequences, sharing the risk, or retaining risk by informed decision. Opportunities can lead to the adoption of new practices, launching new products, opening new markets, addressing new customers, building partnerships, using modern technology and other desirable and viable possibilities to address the company's or its customer's, needs.
The massive thing here is that you plan a QMS and you consider internal and external issues as well as interested parties, risks and opportunities. A little bit of stating the obvious, but it is important to state it. The standard then goes on to give some helpful guidelines on what to consider. The good thing is that there is a focus on prevention, improvement and reduction. The downside is that it only asks us to consider, not do, not record, not anything.
A business plan, a strategic plan, a SWOT analysis, a risk register are all very helpful tools at both the stratospheric level and ground zero. The standard does not mandate any of these tools, but as a business person it will focus your efforts. But wait, isn't this a quality assurance standard? Yes, it is, so…...
So, let's not make it too big picture without forgetting some of the details. Criteria for customer satisfaction, customer focus, customer feedback need to be addressed, as do stakeholders at all levels including shareholders, employees, external providers (aka suppliers), government, regulators and so much more. There are plenty of references throughout the standard to address these, but wouldn't it be good to have a workflow or a framework to exercise your risk-based thinking towards all facets of the business. Hopefully one that can be oared down to suit the matter or circumstance at hand.
In Australia, we have some great penchants to looking at opportunities and looking at risk and 'turning a dollar'. These who are truly successful, so it through management risk and opportunity exploration. Do you?