Operational planning and control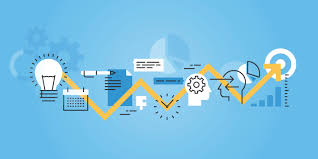 Just a little bit yawny (not sure that is a word) but it does set the tone for one of the pillars of an effective quality management system.
The company plans, implements and controls the processes (see 4.4) needed to meet the requirements for the provision of products and services and to implement the actions determined in clause 6 by: determining the requirements for the products and services and; establishing criteria for the processes and the acceptance of products and services and; determining the resources needed to achieve conformity to product and service requirements; implementing control of the processes in accordance with the criteria; determining, maintaining and retaining documented information to the extent necessary: to have confidence that the processes have been carried out as planned; to demonstrate the conformity of products and services and to their requirements. The output of this planning is suitable for the company's operations. The company controls planned changes and reviews the necessary consequences of unintended changes, acting to mitigate any adverse effects, as necessary. The company ensures outsourced processes are controlled (see 8.4).
Notice anything? No mention of retained or maintained documented information, right? But there is a trap. The references to clause 4.4 and 6 is a little catch all eludes to 'records' being needed. And so my best guess is, generate a record or review point. The things you need to look at it are; what operational processes to you want to control, customer facing is the focus, what criteria is needed to judge effectiveness, what resources do you need, what documentation (documentation and records) are needed. The next number of sub clauses have more requirements, but opening salvo is setting the tone and wants to make you think about what you might need. Don't go overboard, stick to our definition for quality, being fit for purpose, and you should be able to navigate to what you really need. Some of the documentation we look at when designing a system include; business or strategic or business plans, management plans, management reviews, change management controls and anything that needs fleshing out from the 'big picture' strategy the company needs.
Stay tuned for next month and more clarity could be achieved when I address the sub clauses that follow.