Leadership and commitment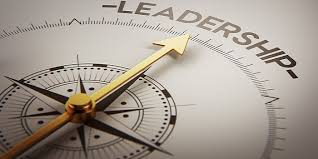 An interesting concept from the standard. Get top management involved, get them demonstrating leadership and commitment and set some ground rules around it. It is a two-part clause, with the second focusing on the customer, which I have written about previously. At last count, and just in the first two sub clauses, the standard sets ten rules. Yes, ten! Now as part of top management in my own business, I found these 'commandments' (ten rules, get it!) a little condescending, but here goes…..
The company's top management demonstrate leadership and commitment with the respect to the quality management of the system by: taking accountability for the effectiveness of the Quality Management System; ensuring that the Quality Policy and Quality Objectives are established for the Quality Management System and are compatible with the context and strategic direction of the company; ensuring the integration of the Quality Management System requirements into the company's business processes; promoting the use of the process approach and risk-based thinking; ensuring that the results measured for Quality Management System are available; communicating the importance of effective quality management and of conforming to the Quality Management System requirements; ensuring the Quality Management System achieves its intended results; engaging, directing and supporting persons to contribute to the effectiveness of the Quality Management System; promoting improvement and; promoting other relevant management roles to demonstrate their leadership as it applies to their areas of responsibility.
Wow. Ok, so my thinking is, that if you have a quality management system, no matter how good, how bad, how intricate, how basic, top management knows and is involved. Whether it is just paying the consultant bills, or providing budget for certification, there is involvement. Do we really need 10 criteria spelled out? So let's start the ball rolling with some of the adjectives and verbs (mostly these). These are; demonstrate (key), accountability, established, compatible, measured, ensuring, strategic, communicating, intended, contribute, promoting and yawn. At no point does the standard ask for maintained or retained documented information around any of these requirements. It only asks for top management to demonstrate these requirements. And I would challenge that any company with two or more employees do these things on a daily, weekly, monthly, yearly basis. And if they don't then perhaps "with the respect to the quality management system" it doesn't have to be done.
So many of my colleagues and the auditing fraternity have focused way too much on what I think is a very nice wish list type commentary for those wishing to participate at a best practice level. And if so, then it should be left up to top management to deal with the requitements they think are pertinent and the type of 'demonstrations' are suitable to them. My best advice for all of this is to bullet point them / checklist them in your strategic plan or standing business agenda items in your management review and or list them in your cross reference table and leave it at that. But only do the ones you think will help you in your business. Sure, you can break each down. Have a KPI for each. Have data and plans and stats and more for each. And if it works, then keep on doing it. And if it doesn't stop. Just be aware, it is a pretty good list and if you keep it simple and traceable, then you should do well.